I realized recently that next year I will have played some sort of instrument the last 40 years.  That both is an accomplishment and a realization that makes one feel a little more sage than you really wanted.  I life with music at its core has been very rewarding, empowering, nurturing, and instructive.  So much of who I am is centered around being a musician, husband, and father (not necessarily in that order, but my family will say that is the order I impose on them).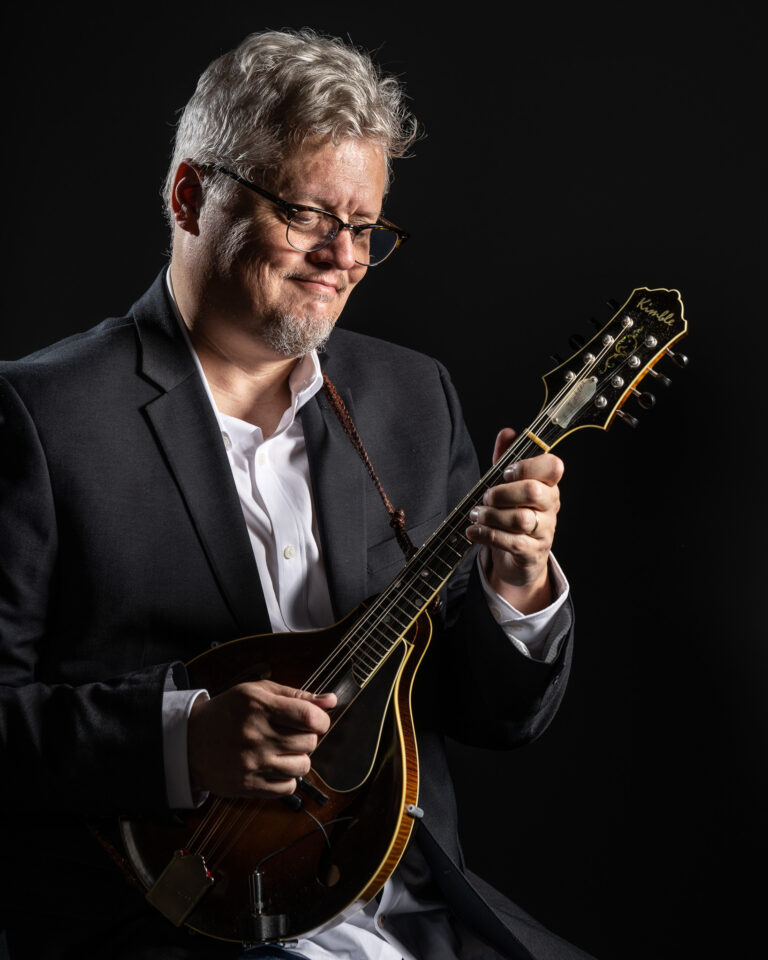 Though the last twenty years I've focused on primarily blues mandolin (with forays into rock and old-time), I also play bluegrass banjo, electric guitar, and electric and acoustic bass. I have played in a series of electric blues bands (including The Forecasters who released a CD in 1998 called Too Damn Cold) playing electric guitar and sometimes bass. In the early 1990s my brother Phil and I had several southern rock bands with me on electric guitar and him on bass and vocals.
But in the 1980s, my initiation into the acoustic world is what started me down the path of banjo and mandolin. I started playing banjo and mandolin in the early 1980s after seeing New Grass Revival on Austin City Limits. I took to banjo right away and learned enough mandolin to sub on it in a bluegrass band or two.
It's funny that I've really had three distinct periods in my life where I was associated with one instrument more than another. In my teens (the 1980s), I was almost exclusively a banjoist. In my twenties (the 1990s), I was exclusively an electric guitarist. Over the last two decades, it has been mandolin, truly one of the loves of my life next to kids and wife.
My other non-musical life is that as a professional mental health worker. I'm a licensed mental health counselor who has worked in mental health care for 30 years who currently is a director of a large Indianapolis-based mental health center. I also managed to be "all but dissertation" in counseling psychology.
Last, the past 10 years has found me trying to reconcile the dual mental health and music careers through looking at a musical instruction pedagogy geared toward adult learners and the barriers that keep them perpetual beginners. The Richter Mandolin Camp with Don Julin will enter its 12th year in 2023, continuing to focus very specifically on this approach to instruction.