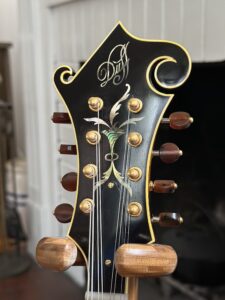 Tab today is East Tennessee Blues.  My favorite version is by Butch Robins with Mike Compton on mandolin from Butch's album Grounded Centered Focused (1995).  There's also a great Adam Steffey version.
This is a very straightforward hillbilly blues that most experienced jammers know.  It dates back to 1926 and was written by Charlie Bowman (The Hill Billies).
Like any good blues tune, the main theme repeats over the series of chords.  In the beginning of the A and B parts, what is played over the opening measures of C is then played transposed to play over the F chord.  In my opinion this tune doesn't require a lot of outlandish variations.  Focusing on varying the opening C-F sequence carries a lot of impact.  That's what is seen in this arrangement.
Tab is available for everyone on my Patreon site.  For those who have already subscribed to my site-based tab page, it's located there.